In 2015, when Eden Facades only had six employees, Dave joined as an Estimator. Now, with more than twenty years' experience in estimating and quantity surveying, Dave is our Commercial Manager. Dave's role has got ever more important, and time pressured, as the steady growth of the company has seen bigger and more complex projects coming into his department.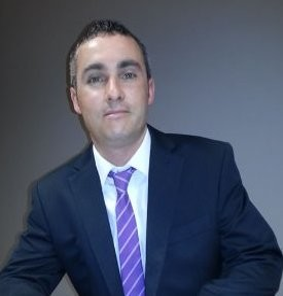 Joining the team
When I joined the team, I had been working in the construction industry for almost fifteen years and was ready for a new challenge. My role is predominantly as a Quantity Surveyor, managing all the costs for a project, from the initial calculations to the final figures. I also oversee another Quantity Surveyor and help the Estimating department when I can, to negotiate and help win new projects.
Assessment and costing
When a new project comes in, the Estimating department hands it over to me to check the order has been received correctly from the client, then I begin producing the project documents. These might include a programme overview, costings breakdown, cashflows, check material and labour allowances.
Once a job has been signed off, I help order the necessary materials required and send Labour Orders, assist Site supervisors and the construction team with detailing and specifications. If there are any variations to the contract, I will price those and produce applications for payments for works carried out. I also assess labour payments and will attend meetings on site when required.
Typically, it takes us 2 weeks to produce an estimate, depending on the size and complexity of the project, and we're confident that our estimate will not change as long as the scope of the work does not. Over the years I've been working in the role, I've produced my own estimating spreadsheets which help me to identify cost efficiencies, used alongside existing processes specific to Eden Facades.
Rising to the challenge
Working with clients to balance the works they want to deliver with the budget they have available can be challenging, so a large part of my role is spent working with them to further develop and review their designs in order to find opportunities to reduce costs or increase efficiencies.
We also find that some architects and clients have less experience with cladding and render systems than others, so again I can provide support with their designs and can advise them in detail on which are possible to build, as well as being cost effective. Within the business we have many decades of knowledge and clients are often keen to tap into that to see how they can maximise the project in terms of factors including quality of work, spend, timeframe, environmental credentials and even reputation protection.
Obviously no two projects are the same, but one of the most interesting projects I've worked on to date is the Riverside Leisure Centre. It was complex due to the variety of cladding and render systems used on the project, but I'm proud to have been involved in part of such an exciting project.
On a personal note
Two of my personal mottos are, 'If you want to be trusted, be honest' and 'honesty is always the best policy'. Both are simple but have worked well for me, clients have come back for more work and employers will treat you more fairly.
If I was going to offer advice to someone entering the industry, I would say work hard and you will be rewarded. It reflects our values at Eden Facades; as a company we pride ourselves on doing things the right way, we don't try and cut corners and we always treat people fairly.
Connect with Dave on LinkedIn so you can tap into his knowledge.