When Tony Hill first met co-founder Paul Michaelson some twenty-five years ago, they were both working at another subcontractor. Following some concerns they had that the Subcontractor may have to downsize, they began discussing the possibility of setting up on their own – 'Plan B' was born.
Below, Tony – Managing Director at Eden Facades – shares some insights into changes within the industry, and comments on how the positive team ethos he and Paul have created is reflected in the high quality of work delivered to clients.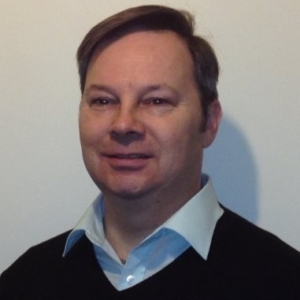 How did you go about putting 'Plan B' into action?
Several months after setting up the company, our fears were borne out, so it was time to put all our efforts into getting Eden Facades up and running as we had planned.
My background is in surveying, estimating and commercial management, so I was confident I could look after the operational side of the business and I've always been passionate about building a team that would deliver consistently excellent work.
As with the beginning of all new companies, we started by approaching our contacts for projects. It certainly wasn't easy at first, but by following proven processes and procedures similar to those used by the larger companies, in addition to our keen eye for detail, we were able to solidify our good reputation and grow the business, eventually expanding our services to adapt to demand from clients.
How do you create the positive team culture at Eden Facades?
We take great pride in the culture that's been built up at Eden. It's so important and it starts at the top. If I can demonstrate to the team that there's no capacity for us to tolerate poor workmanship, or to look to cut corners when costing a project, the team will apply those standards to every aspect of their work.
With over thirty years' experience in the construction industry, the team know they can look to me to make good decisions which will result in the best possible outcomes for our clients, whatever the size of their project.
Our team is made up of passionate people from a range of backgrounds and experience. We're conscientious and we work together to achieve the high standards we're known for, all with a healthy dose of banter thrown in, of course.
What changes have you seen take place within the industry?
Over the years that Paul and I have been in the industry, we've seen some changes. These days, the majority of enquiries we receive are based on design and build, rather than supply and install only.
We had to change our mentality to accommodate this sea change, becoming more contractually aware across the board, as well as understanding the implications of design responsibility and the costs associated with that.  We employed a CAD Technician four years ago and nurtured relationships with specialist façade design houses and fire consultants.
Architects have also started to delegate more to specialist subcontractors, with specifications stating, "to specialist's design". Main Contractors' site teams also seem to rely more heavily on specialists too, which has meant that as an industry we have had to put in place more robust, documented QA procedures, to prove our installations and help the main contractors prove it to their customer.
Fire strategy has changed considerably too in the last few years, and quite rightly more emphasis is now being placed on A-rated products.  Professional indemnity insurance premiums are increasing significantly, and exclusions to cover have become commonplace, if not the norm.
How has your role developed?
My role has changed dramatically since we started Eden Facades back in 2012.  In the early years I did all the estimating and surveying, as well as the accounts and what you might refer to as 'running the business'. So that meant looking after all the insurances, PQQs, dealing with accountants and the bank.
These days, I manage managers.  We have HR, Health and Safety and Marketing consultants who report to me.  We have a Commercial Manager, an Estimating Manager, a Finance Manager and a Project Manager who all report to me on a weekly basis.
What do you enjoy doing outside work?
I've been interested in horse racing for thirty years or more, and following a staff outing to Newmarket about ten years ago, my wife developed a real love for it. We've been going racing around twenty times a year ever since! Glorious Goodwood and Champions Day at Ascot are always something to look forward to.  And we have a membership at Chelmsford, which is really nice to go to. Previously, we've enjoyed meeting up with clients at days out at sporting events including cricket and horse-racing, but sadly that's on hold, for now.
What is your vision for the future?
As businesses gain momentum, it can sometimes be easy for them to lose sight of what they were when they started out, but the culture at Eden Facades has always remained the same. Finding the right people is what has allowed the business to expand. We are good people and we do a good job, and that continues to be our focus.
Interested in finding out more about how we work? Connect with Tony on LinkedIn or contact office@edenfacades.com